We are Terrence & Diana. We met in 2012, at our local Kingdom Hall of Jehovah's Witnesses in the East Harlem area of New York City. We both value family very much and talked about children from the very beginning of our relationship. After dating and getting married we began our journey on the road to parenthood, where we've had many twists and disappointing turns, but we are thrilled to have the opportunity to start our family through adoption. We live in the Harlem area of Manhattan, and are right in the heart of the sites, sounds and culture that NYC has to offer. Diana's family lives on the Upper East Side of Manhattan, and are visited several times a week. Terrence's family is spread throughout Trinidad & Tobago, New York, Pennsylvania and Atlanta, Georgia; where we are in close contact with them by phone and annual road trips. Both of our friends and family have been very excited and supportive. Our child will be the first grandchild for Diana's parents.
---
About Diana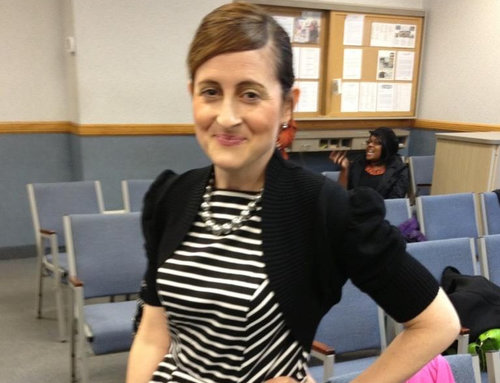 Job Description
Administrative Assistant Social Worker
Hobbies
Arts & Crafts; Painting; Drawing; Travel; Homeopathy; Listening to music; Animal lover
Fun Fact
I learned to speak Spanish while working as a social worker in Los Angeles
---
About Terrance
Job Description
Voice Actor
Hobbies
Reading; Movies; Baking; Video Games; Bodybuilding; Comic Books
Fun Fact
I drove a tour bus throughout NYC, Bronx & Brooklyn
---
Our Lives
Diana is forever the artist and people-person. Terrence loves video games and is a movie trivia fan. We love hanging out with our friends and going to movies. We also enjoy going to barbecues/picnics and taking road trips. Diana herself has driven through all 48 of the continental United States. Terrence spends a great deal of time baking delicious cookies that friends and family are always sampling. If you do decide to give us the honor and opportunity to raise your child, we will spend our lives providing a loving and stable environment filled with family and friends. We will also make sure that your child knows about the selfless sacrifice that you made and how grateful we are for your brave choice.
---
Our Family
Ralph & Patricia (Diana's Parents), live in New York City. Elizabeth (Diana's Sister), lives in Cambridge, MA.Garth & Nigel (Terrence's Cousins) live in Atlanta, GA and Queens, NY.Jude, Lavern, & their children, Javen & Leah are extremely close friends, who recently moved to Texas. We visit them regularly.Dan, Yamillette & their daughter Alexandra, are also very close friends who live near us in New York City.
---
Final Thoughts
"Thank you for taking the time to get to know a little bit more about us through our profile. We look forward to meeting you in the very near future. We admire your bravery and selflessness, and hope that you are getting the support and comfort that you need during this difficult process."
– Diana & Terrence